MP4nation reporters spotted a new 7″ Tablet at Rockchip booth in the China Sourcing Fair (Hong Kong). There is good chance that this device could be the Archos 70CHT device.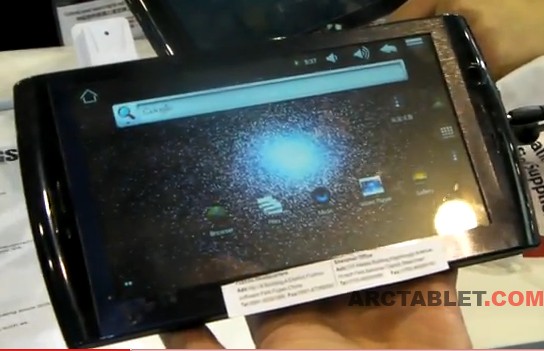 Specifications are the following:
– Android 2.3 Gingerbread
– Rockchip RK2918 processor ARM Cortex A8 architecture
– Capacitive 7 inches touch screen 2 points multitouch
According to previous benchmarks on the Rockchip 2918 (Quadrant score around 1900) we may expect a good performance boost on this device.
Video from MP4Nation

The prototype shown in the video has the brand covered, but the device looks like an Archos 7 Home Tablet, and there is good chance that this may be a new Archos Home Tablet or Arnova device.