SubLoader version 1.1 edited by Sregg Studio




in Media & Video
Package: com.sregg.android.subloader APK 577 kb
Description:
Search and download subtitles for your movies and TV shows in just 2 clicks.
This application scans your phone for video files and allows you to search and download subtitles for any selected video.
Features
* List the videos found in your phone
* Filter on selected folders or on the whole sdcard
* Multiple video formats supported
* Search for subtitles on OpenSubtitles.org and Podnapisi.net (more to come)
* Search for multiple languages at the same time (43 languages supported)
* Search for Perfect Match subtitles
* Download subtitles and pair them with the video file
* Launch the video with the downloaded subtitles in one click
The best companion for your favorite video player like mVideoPlayer, MoboPlayer, VPlayer, RockPlayer, VLC
Key-Words : subtitles, download, video, movie, tv show, serie, srt, sub, opensubtitles, podnapisi
Recent changes:
About screen added
Minor bug fix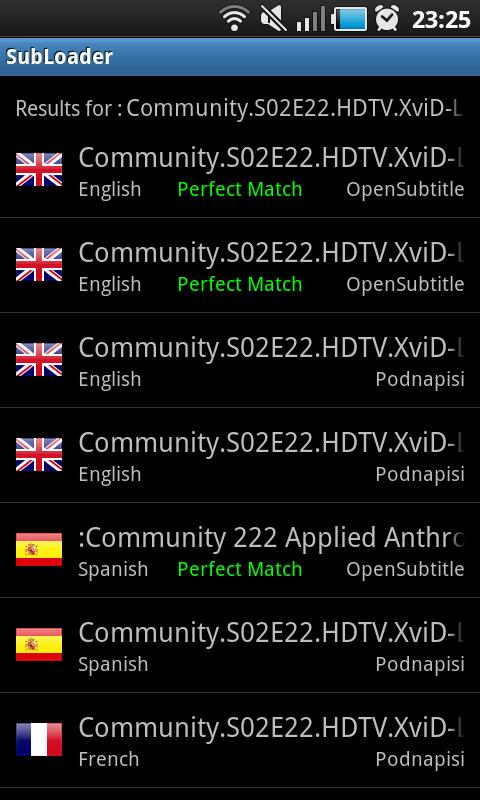 User comments:
Tarek: Unless app very crap.


Fred: Works like a charm! Allows you to download subtitles from OpenSubtitles or Podnapisi without any hassles, exactly what I was looking for. Highly recommended!