Regina 3D Launcher version 0.9.12 edited by Nemustech.Android



in Productivity
Package: com.nemustech.regina APK 2448 kb
Description:
A launcher that uses pure 3D graphics has arrived.
Regina 3D Launcher has exciting and dynamic 3D effects for your pleasure.
Browsing workspaces, creating shortcuts, and removing widgets have gotten a little bit more fun.
And that's not all, we have more great features that you might be interested.
Now experience the excitement and fun you can have with all the cool features in Regina.
Video demo of Regina Launcher can be found on YouTube.
http://www.youtube.com/watch?v=nXhtxecPHr8
If you have any question about Regina 3D Launcher,
you can also visit our Facebook page.
http://www.facebook.com/pages/Regina-3D-Launcher/200100660029694
* Highlighted Features
– Intuitive 3D workspace browser
– Separate wallpaper for each workspace
– Secret workspaces where you can hide some of your app shortcuts and widgets for your privacy
– Regina widgets (full 3D widgets)
– All widgets and shortcuts can be positioned freely without much restrction in workspaces
– Uninstall apps from workspace directly
– Pleasant visual effects
* Notes
– First of all, select "Version x.x.x" item in Regina Settings menu and update all app in list.
– Supports Eclair, Froyo, Gingerbread and tested on Galaxy Tab too.
– Live Wallpaper is not supported because of performance issue.
– Because Regina 3D Launcher is pure 3D graphics, your device must have a decent graphics chip to gain usable performance.
Recent changes:
Ver 0.9.12
– (fix) Startup F/C bug fix when application list is loading
– (change) SMS/MMS send permission removed
– (fix) fixed F/C when an application is updated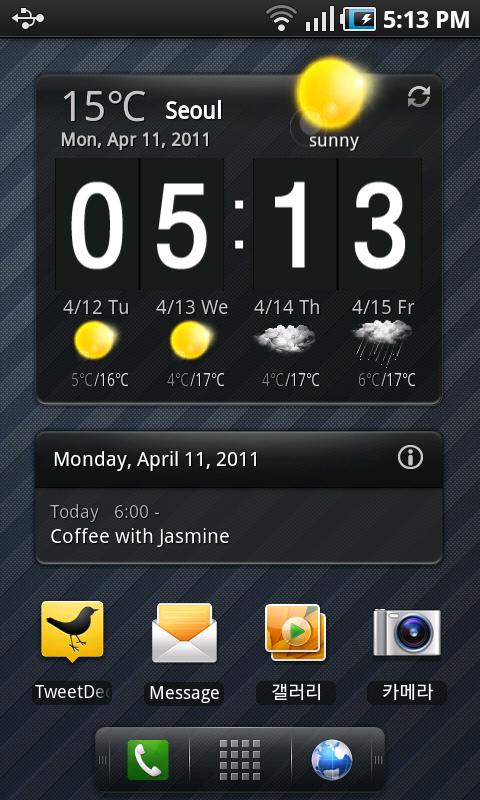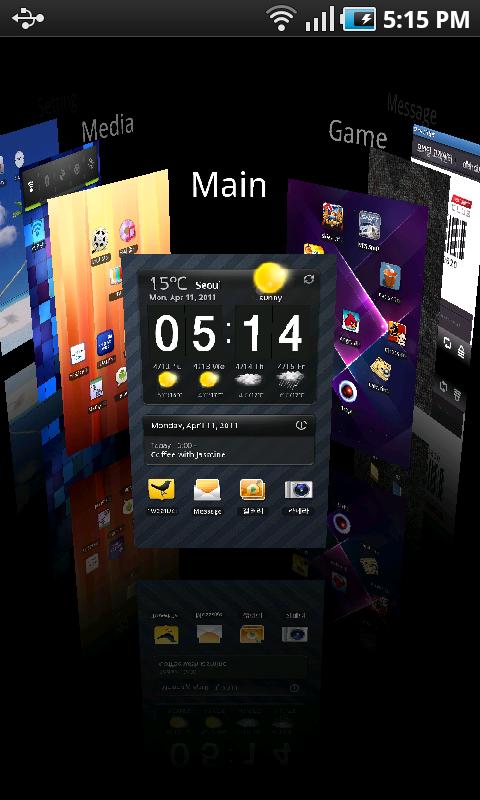 User comments:
wk: Cool launcher, but need improvement on the performane.



PATrevino: Upgraded to cm7 nightly 04122011 and it works great. Looking forward to new features being added. Very pretty!




Steve: No valid canadian cities that anyone cares about. Laggy. Clunky. Atrix

Simon: Needs improments but awesome concept.



Steve: Awsome concept. Needs scrollable widgets and resizeable option. Uninstall. SGS Epic.


john: Nice app just need more Widgets





Travis : Eye candy isn't it! Just a little slow. Good job and keep on! (to be free lol)





Programatix: Good start. Would be great if folder is supported in the application drawer.




Ben: Looks really slick. Can't wait until all the features are on board.




Ahmed: Top.