LifeShow Photo Player version 1.5.1 edited by Cybronics



in Photography
Package: com.lifeshowplayer APK 1487 kb
Description:
LifeShow Player easily upgrades your tablet or mobile into a remotely controlled picture frame, simply and rapidly.
Once the application is installed, just create a photo channel from your pictures stored on the web (facebook, Picasa…) or on your device. Then broadcast the channel to your tablet, your mobile or share it with other users who will be able to comment your photos in live!
Exclusive: share photos stored on your device with LifeShow Player, they will be directly transferred to other users, and will not be uploaded on any website. You keep total control over your photos!
Recent changes:
– Bug fixes
New features in v1.5:
– LiveWallpaper feature: use your photos as a wallpaper
– Now easier to add photos in a channel
– More than 30 photo sharing services supported (Instagram, flickr, picplz…)
– Comment photos in real-time using the chat feature of the Live Mode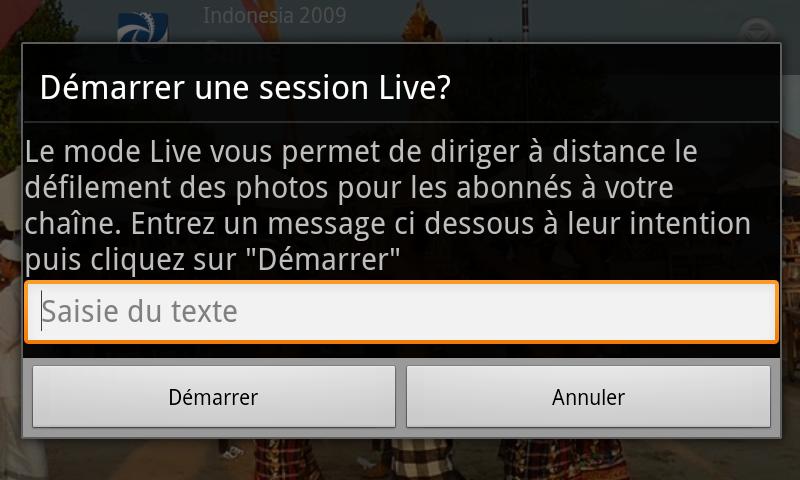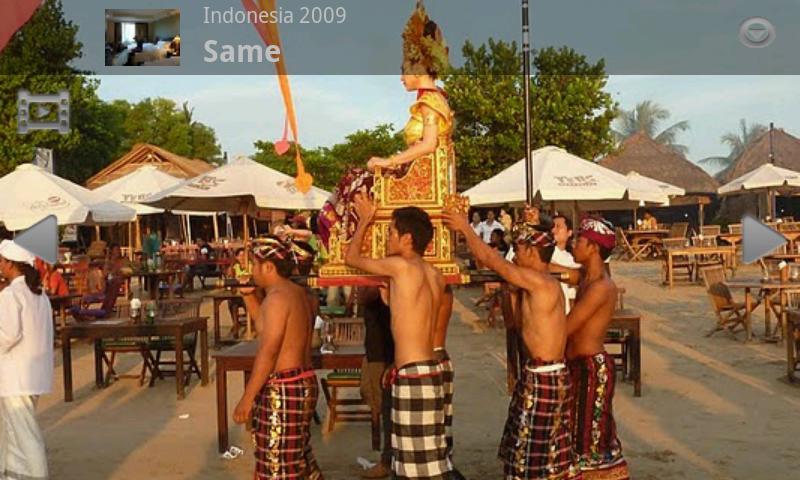 User comments: