Google Docs version 1.0.4r edited by Google Inc.



in Productivity
Package: com.google.android.apps.docs APK 1012 kb
Description:
Create, edit, upload and share your docs from your phone with the Google Docs app:
* Designed for Android to save you time finding your docs
* Edits to your documents appear to collaborators in seconds
* Make quick changes to spreadsheets
* View your documents, PDFs, images and more.
* Upload and convert files to the Google Docs format
* Take a photo of printed text and convert it to a Google document
* Share docs with your phone's contacts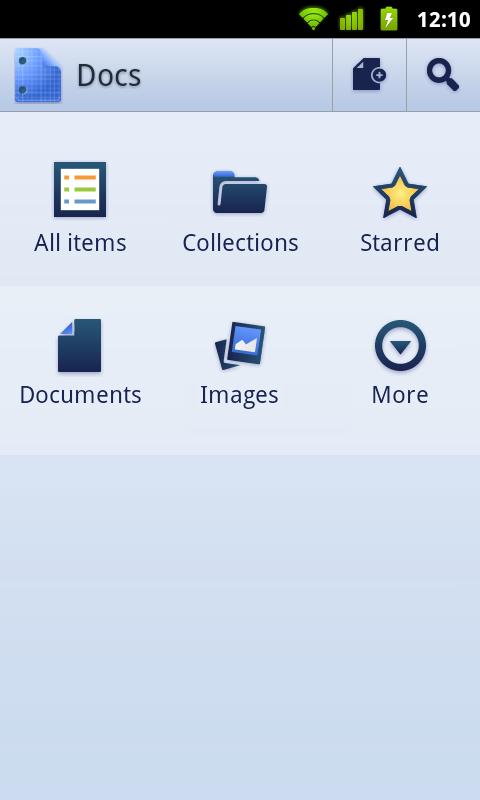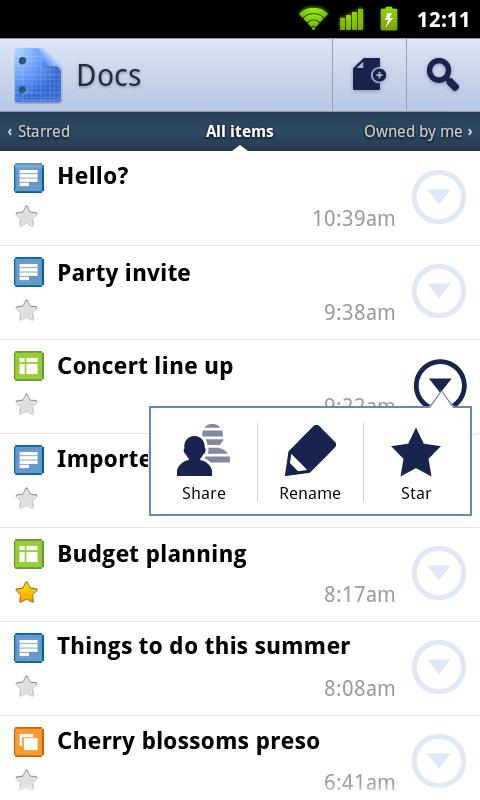 User comments:
Richard: Camera function doesn't work. Camera starts up and shuts down then camera won't launch even from camera apparently or shutter button. Uninstall Drd2


B0lty: Ugh it's just the mobile web version in an app. One day we'll be able to add equations to Gdoc spreadsheets from our phones.



JM ツ: It's a start. Needs App2SD and improvements. But it's a start!





Dan: Works great on the Samsung Captivate.





Jamey: Five stars after we get a delete option




マット: Everytime i open a doc it opens browser > asks which app to use, i select docs and it keeps doing it~samsung epic

Gregg: it would be nice if users were given the ability to delete documents



Matt: Passcode protect feature would be cool



Tiago: Long time since I've been waiting for this, now it's finally here, and works great! Wish it were more like the pc version, easier to edit.




Barry: Why I can only edit and create new documents, but not deleting them?